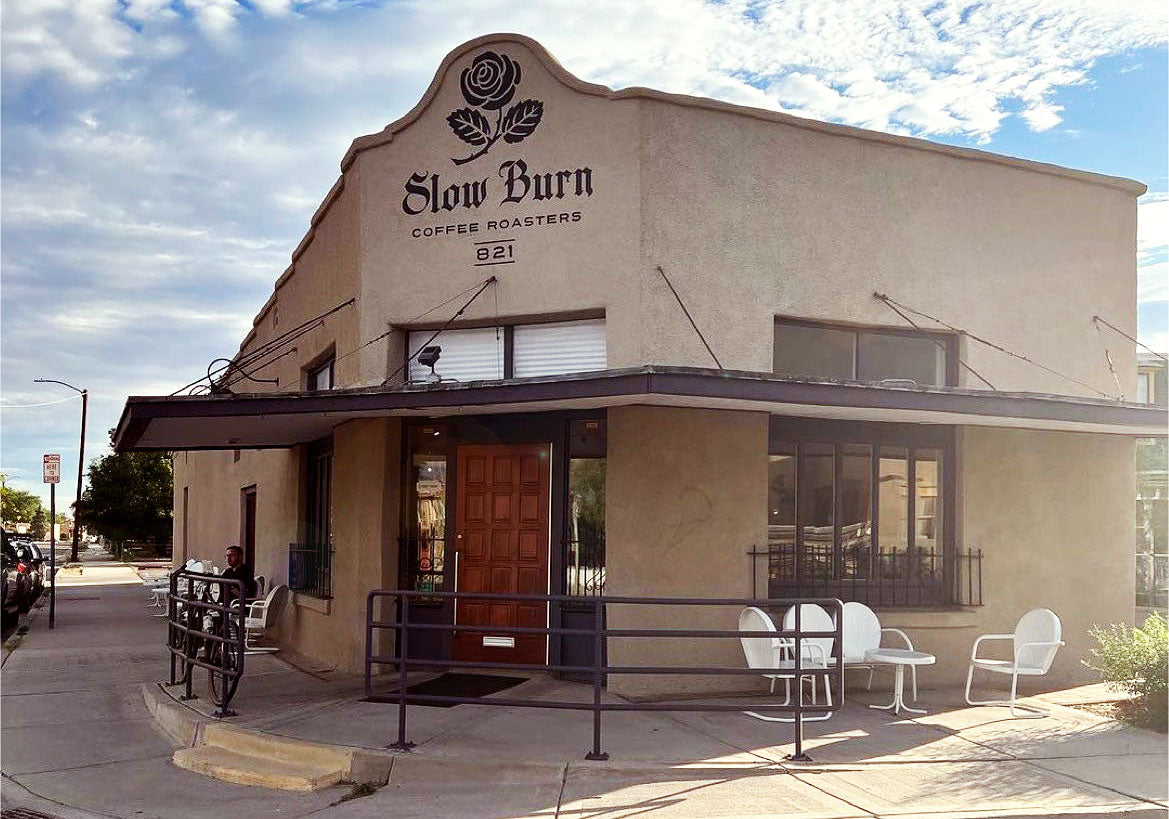 SLOW BURN WELLS PARK
"Best coffee roaster in New Mexico." - Food & Wine
821 Mountain Rd NW Albuquerque, NM 87102
Open daily: 7:00am - 5:00pm
(505) 503-7790 | contact@slowburncoffee.com
Get directions
" Absolutely delicious specialty lattes and chai lattes! Definitely a hidden gem in Albuquerque"

"Finally got a chance to stop in for a coffee and I was not disappointed. One sip and I closed my eyes and thanked the java gods"

"I visit coffee shops in every city I go to. I think this one has the best coffee I've ever tasted."